Imagine a world that values only people who have special abilities and the rest of the population struggles to survive. Where the unskilled lead a life of poverty and need, away from the few who have a better life at the Core because were born with the ability to develop special skills during their teenage years.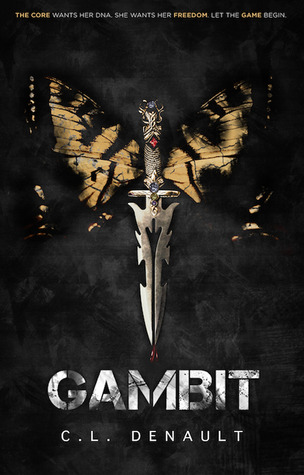 Willow Kent knew she had been adopted, and part of her also knew she wasn't meant for the simple life she led at her village with her loving family. The fact that she wasn't just a normal – a simple village girl destined to marry a miner doesn't surprise her – but at just sixteen years old, a Core military officer – Reece – shows up determined to find her and bring her back to the Core from where she had been supposedly kidnapped as a child.
During her journey, Willow will have to leave her entire life, family and friends behind, and embark on a self-discovering path where she comes to terms with who she is, her amazing new powers and the role she will have to fulfill at the Core.
Gambit is a book that keeps you on your toes. You won't want to miss a beat, and you definitely won't want to go to sleep on a weeknight without finishing one (or two, or three) more chapters.
You have strong, complex characters that will keep you guessing and will keep you hoping for a happy ending for Willow and Tem and Reece. Sadly, since this is only book one of the series, don't expect the book to end in a happily ever after. And since it will be certainly delicious to find out what comes next, you can bet I'll be the first in line to read the next book.
Recommended for: Readers of YA dystopian novels (Divergent, Hunger Games) – you won't regret it.
Perfect place to read: Anywhere!
Rating: ♥♥♥♥½
An ARC was provided by the author in exchange of an honest review